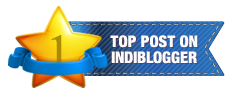 'As We Forgive Those Who Are Indebted To Us' by Fiza Pathan
The pen's nib scratches my flesh to the white paper bone,
You demand an explanation in writing so here is my debt in ink to you.
We are to pay our dues while in life-so be it,
I shall pay your loans with my credit in blood.
Forgive me my reproachful gaze for even I am human
With emotions not yet within the coffin's grave.
Yes, I shall note my testament in the script of your liking,
I shall scratch off my name against the title of creditor.
For the bequeath my will to your mundane desires,
For I know now that it is only my signature of gold that you demand in metal.
No love shines forth from your eyes anymore,
The stocks and bonds are your love letters to me in print so colourless.
Still my adoration for you is yet kept within my treasure chest of diamond,
Which I give them all to you along with the cuts the crystals cause my aching flesh.
Mark your initials against my surname and take your money-be away.
Let your lover of old take more from the past so long gone than the present,
I forgave your debts now let my God forgive mine.
Copyright © 2013 by Fiza Pathan
Image courtesy: Google Images (for representative purpose only)
http://en.wikipedia.org/wiki/File:Treasure_chest_color.png
http://upload.wikimedia.org/wikipedia/commons/a/a4/Treasure_chest_color.png
A link to my book on Amazon:
http://amazon.com/s/ref=nb_sb_noss?url=search-alias%3Ddigital-text&field-keywords=CLASSICS+children%2CB0091BCNTU