Beautiful Noise by Fiza Pathan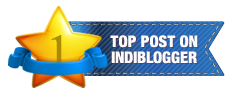 The sound of energy booms in the strumming of the folk guitar,
The laughter on everyone's faces screams a song of the stars.
While the couples dance to the tune of the beautiful strings,
The young girls glide over the rest to see what the noise brings.
The mandolin is shot a note so magical in the air of dreams,
So pick up your voice & go around with shouting screams.
Remember the night of waltzing lads & lasses into the dawn,
Be quick & dance with their shadows before they are gone.
Go clap your hands in the mirage of the fiddler's heat,
Don't slack off now come along for the ride & keep up the beat.
The beautiful shrill cry of the sons of daughters makes me cry,
The piano's concerto makes my soul jump up so high.
In happiness with glee I spin my partner around,
I can't stop the music in my dreams it is therefore getting loud.
The beautiful violins blaze a fire red hot on the scales,
Dance with the youth of the twilight before the night pales.
The noise of the ball is beautiful as an enchantment,
The song leads us to jump in bliss like God's commandments.
There is gaiety in the air as we keep up the beat with our feet,
All the revellers are singing along the melody which is sweet.
There is no time for dinner let's have another round of songs,
The night is bellowing its speakers to the fair note held so long.
So don't be a snob & pick up that viola to strum our pain today,
The air is filled with sweet trumpet blasts everyone is gay.
So hear the ruckus of the night in the silence of the noise,
Recall a dancing partner you loved tenderly as gentle as a beautiful noise.
Copyright 2014 Fiza Pathan
Image courtesy: http://www.morguefile.com/archive/display/909015