Dear Broken Heart
By Fiza Pathan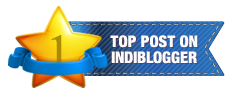 Dear broken heart, I'm writing this letter of comfort to you,
Read it while you lie in the bosom of my soul, and tell me
How the world ill-treated you right from the start.
Use your blood as ink and your arteries as paper,
To pen down your reply to me.
I'm as lonesome as you dear lonely heart
And so I carry all my burdens to you.
Do you find the weight of my sorrow too heavy?
Do your veins get choked mercilessly
When I cry out to the empty sky?
O lonesome red heart you are not alone;
I too have been broken into a thousand fragments,
Just because I kept the torch aflame till twilight set in.
Dear sad and mournful heart, you sob in my chest
And take my breath away, with your choking silent wails.
I too wail at the moon that shines in the dark night sky,
As I remember my scabs and scars which
Cannot be healed by any doctor's prescription.
More than my own life do I love you my dear heart.
Living without you has made
This earthly life more meaningless and void.
O, what pain seizes my breast at the sound of my old lover's name.
Worse than the pain, is the painless moaning of my broken heart.
Dear lonely heart, don't desert me when my trial is being heard
Comfort me as I comfort you, in the shadows of my dull eyes.
For the eyes are the reflection of the heart
The heart so lonesome and forgotten.
Copyright © 2014 by Fiza Pathan
Image courtesy: http://www.morguefile.com/archive/display/844767
Tear.jpgBy Rools