Magical Realm Of Elves
By Fiza Pathan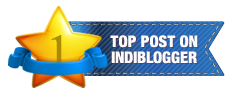 I'm beckoned by the master of the elves
to play mischief with your heart.
We live in the realm of eternal youth
so I'm childlike to your great intellect.
Our land is green
stretching across a fertile landscape.
The winds blow mildly
and the grass is soft
upon which we ride our ponies.
The night is never seen
in our land of light and greenness.
The sun always shines brightly
like a happy father beaming at his loving sons.
So in this realm of eternal bounty
I call you too dearest love.
It's a mirage of sorts and a miracle oasis
where we tiny ones dance to the flute or the lute.
Our master is the Scottish elf
who brings us seeds to sow
and we have grown to obey him.
He lives out in the open
beneath the swaying trees.
He rides upon a lamb of snow white
which has wings of gold
that sparkle in the light of the sun.
Come to our land
dearest intellectual lover of mine
where we dwell in peace.
The ground nourishes our needs
and our master regulates our wants.
You and I will dance to the tune of the fife
as we spend our days in the splendor of the sun.
Come dearest-come to the child
who has grown to love you
in this magical realm of elves.
Copyright © 2014 by Fiza Pathan
Image courtesy: http://www.morguefile.com/archive/display/72268
112019743247.jpgBy puravida