The Frozen Lover
By Fiza Pathan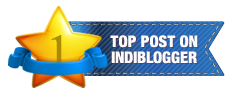 It's a cold morning after the winters break,
But there is no warmth flowing from my heart, like a river in mid-spring.
My soul is the land of the eternal now, and my heart has frozen in time.
The chill runs up my spine, so cold-your words of hate however were colder to the bone.
What was my crime, but to love you with all my heart and all my soul?
But as a reward for my amour, you sent in the frost, which is bitingly chilly cold all over.
Never have lovers run into such white deserts of torment.
Dearest love-what have I done to deserve this freeze of all my elements, which fuel your acid words with cold fire?
Your hateful words have a frosted wintry end to my longing for hope;
It has turned my world into a polar garden of dying snowflakes.
But darling, even the numbed heart beats fast to the apathetic and aloof lover.
Bend down from your warm pedestal and see for once, what teeth chattering ice you have gifted me.
Copyright © 2014 by Fiza Pathan
Image Courtesy: http://www.morguefile.com/archive/display/850431
DSC_0098.jpgBy pippalou