The Rain Came Down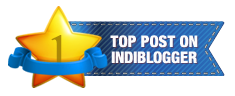 I was stuck in the rain,
It proved to be quite a pain;
The cab broke down in the middle of a busy road,
I was drenched & to be frank I resembled a wet toad.
The rain came pouring down,
Swimming in the open gutters I thought I would drown;
Then my pink umbrella turned inside out in the wind,
I had no use then for it so I stuck it in the wet bin.
All my books got wet in the shower,
It made me mad & it made me sour;
Then came the corn seller all dirty & mucky,
He gave me a yellow corn to eat so that I wouldn't be sulky.
The rain was incorrigible it just wouldn't stop,
It was a wrong day for me to venture out to shop;
The beggars were shivering in the cold wet downpour,
I was humbled in the rain seeing the plight of the poor.
I slipped in the rain on some clammy green moss,
It was pitiful I must say as I really went for a toss;
I sprained an ankle that gave me the slip,
In pain I yelled but the echo came back drip – drip – drip.
What a miserable stormy day with no respite,
All the same I got home in a muddy rickshaw despite;
I resembled a wet crow as I wobbled into my lane,
The rain was still coming down heavily & it was quite a bane.
My mother thought I would catch a cold,
She could not believe what I had her just told;
Down came the rain water galore,
The cab was in need of two oars tally ho!
The high tide was at its highest,
And sure the sun was not at its best brightest;
But the rain came down all the same,
When I came home the blessed rain stopped & that was a shame!
Copyright 2014 Fiza Pathan
Image courtesy: morgueFile