Your Grey Eyes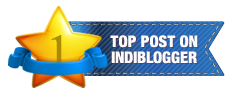 Your grey eyes shine with a luminous might that makes me blind,
The aura around the line so deep blue of your eye makes me gaze with delight at your grey eyes.
How enchanting are your eyes riding upon the wolf's furry light grey coat in the night,
What I cannot say is uttered by my eyelashes blinking into your gaze softly piercing.
Your handsome eyes are the discs of the mage set on an icy fire,
I shy away from them and yet blink my stare away from your sight which pales my skin with your touch.
Let me kiss your closed eyes sweet lover of my soul as we caress,
Then will your mature grey eyes tear down all the pretensions of my raven black shade.
What my words can't pen these eyes of mine so shamefully comprehends,
Your sweet smell tantalizes my reflection in your light grey eyes with a love so warm like the blood in my cheeks.
When I look into your grey eyes the glaciers melt because of the heat from my burning heart,
What you cannot see with your grey eyes you will see in my mirror black soot cornea.
In my jet black eyes you reside with no words to understand our touch so sublime,
Without a word I'm yours in this grey clouded fantasy of your eyes which gives me a stupor which opium did for the kings.
Your dark skin is the parchment, where I search for your diamond treasures two, in the land of the grey mist,
I search with a compass and then with a magnifier for the love that your eyes beckon me to see.
This life of mine will always be yours to colour in the hues of your changing eye colour,
I'll knit myself to your shoulder and embrace your strong muscles so gently in the darkness of the lover's blind night.
Your grey eyes speak to me and they tell me about your ancestry in the land of Atlanteans and magicians,
This must be true for your eyes dance with a cold light that burns in me so bright.
You never cry but seeing you blush makes my tears fall upon your skin like the grey pouring rain,
To tell you that your pains are now mine so that I may swim in the grey waters of the serpents Nile.
Cover me with your gaze and enchant me now as I dress up in mourning dark grey to match your beautiful grey eyes,
The Fates say that grey eyes deceive but surely they are wrong for whenever I look into your grey eyes I see my shadow like smile flashing my fears away.
Tender grey eyes of my dearest love please sing a lullaby to me again so that my darkness may absorb your light,
If I smile back in my sleep you should know then that the minstrel of the eyes so grey sleeps tonight in a gazing embrace of my night like eyes.
Copyright 2014 Fiza Pathan
Image courtesy: http://pixabay.com/p-149674/?no_redirect