The Terrorist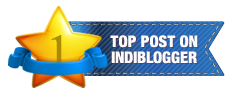 Many people get many nicknames or tags in life. Some are good which you can live with and some are so embarrassing that you would rather not talk about them. I too have accumulated plenty of nicknames in 25 years of stay on this planet Earth; but one nickname stands out among all the others…something so demeaning and so humiliating that it almost ruined my confidence in my abilities.
My name is Fiza Josephine Pathan and my nickname at the Catholic Centre where I worked as a college student was…terrorist!
It was 2008 when I became the head of the Catholic youth in the deanery of Bandra (West) the place where I stay. At this centre I was a volunteer worker counselling and helping the Catholic youth to uplift themselves and to know more about Jesus Christ. This implies obviously therefore that I myself was a Catholic but because of my name, many of the Catholic youth and priests started to call me a 'terrorist'. Apparently they associated my name with 'terrorism'…an association which I till date cannot understand because as the saying goes, a terrorist knows no religion or culture. I had a religion and a culture…but sadly I had a nickname…terrorist…which made me ask this question to myself…what is it that I'm doing that makes my own community call me a terrorist?
I was a real hard worker at the Youth Centre and would never shirk a duty given to me…and yet my youth directors would call me a terrorist; I used to spend hours working with Catholic youth training them to become future leaders and maybe future priests and nuns of our community…and yet these very same youth started to call me a terrorist; I used to attend all the sessions that were conducted at the centre and spend hours writing articles for their magazines…and yet after all the running about and all the tension, I was till the day I left the centre, addressed as TERRORIST!
After I left the Centre and got into my teacher's training college, I made many Muslim friends who loved me for who I was…they used to call me 'Fizzu'…they still do. When I asked them whether they too faced the same problem in society that I had faced in the Centre, they sadly agreed with me. One of them even told me that she did not score well in her language assessment paper as the teacher hated her name which was Tasneem Khan…such a beautiful name!…yet such hypocrisy!!! For terrorism is the language and the actions of the weak…hard work and perseverance is the watch word of the strong…I AM A WOMAN OF STRENGTH…I am not a terrorist, live with it!
Tasneem, once queried what were the funny questions I was asked regarding my name, among members of my Catholic community…I had a list:
Are you from Arabia?
Is your father a terrorist?
Will you marry a Sheikh when you are 20?
Do you kill goats too?
Do you drink the goat's blood after killing the goat?
Are you part of the Taliban?
Is your mother an Iraqi, she is so fair?
Are you from Afghanistan, you are not that fair?
Do you cheer for India or for Pakistan during a cricket match?
Were you glad that in 2008 Gaza was attacking Israel or vice versa?
Tasneem couldn't stop laughing at the questions and I learnt to laugh it off with her. It was at that time that I realized that I should not be around people with small minds, who don't see anything beyond their own culture and own religion. I was supposed to become a nun after I graduated from my teacher's college…I didn't and it was because of the fanaticism I saw in my own religion – Roman Catholicism that made me give up the idea. My community had failed me, but I will never fail my community.
I will prove to be a different Roman Catholic…for my name is not associated with 'terrorism' and my name does not mean that I'm or anyone in my family is a terrorist. My name is Fiza Josephine Pathan:
Fiza – This means atmosphere in Urdu
Josephine – Named after St. Joseph my patron Catholic Saint
Pathan – This refers to the Afghan tribes who have been living in the mountains of Afghanistan herding sheep and practicing their peaceful religion from the time of the first Caliph.
Nothing in my name means or even alludes to terrorism; live with it and let others also live. For a person who wants to live is a true follower of the universal faith we call 'humanity' and only a terrorist who is narrowed down by narrow stereotypes can wish for the destruction of this universal bond shared through ages by men and women, not related by blood but related through the living soul. Blood and religion does not make us one; it is our love for each other that makes us one, without discrimination on the basis of caste, religion, creed, sex or race…with no nickname that kills but…a nickname that nurtures.
Many people ask me even in my teaching practice and now as an international author where I got my multi-cultural name from? I answer them sometimes and yet sometimes I do not…it does not matter. What matters is the true religion of mankind, which is mankind itself…why, is it so hard to perceive?
I still love my Roman Catholic community and will always work for its betterment but this time I'll make myself clear…I'm not a terrorist…I'm just like you…you are just like me…and we all are just like God…amen to that!
Copyright 2014 Fiza Pathan